Stop guessing and
start knowing!
Conduct surveys and find answers.
We help you discover the
solutions your future needs!
(201) 259-6172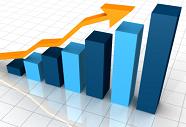 About Quantisoft

Employee surveys, customer surveys, IT customer satisfaction
surveys, business risk surveys and other assessments
increasing business performance and sustainability

Company overview

Quantisoft, LLC, located in Monroe Township, NJ, was founded in 1999 to provide

survey and consulting solutions

, helping companies and their managers to gather information and insight for making better, more objective decisions and increasing employee and business performance.

Quantisoft is a full-service survey company conducting online surveys/web surveys and paper surveys when they are required. We assist companies and other types of organizations in:

Assessing and enhancing employee satisfaction, engagement, retention and loyalty, and measuring/enhancing organizational effectiveness and corporate culture.
Assessing customer satisfaction and identifying ways to increase sales, customer satisfaction and loyalty/retention.
Assessing IT customer satisfaction and performance.
Assessing HR customer satisfaction and linkage to business strategy.
Assessing business risk and business process effectiveness.
Assessing business process effectiveness identifying productivity, quality, customer service, process timeliness and other improvement opportunities.
Finding hidden information and perceptions that enable organizations and their leaders to make breakthrough improvements.
Identifying the changes that are needed to make your business/organization more nimble, profitable and sustainable. Our online surveys accomplish this by identifying ways to increase employee and organizational effectiveness and performance, ways to enhance the performance and value of IT, HR and other critical resources, ways to increase customer satisfaction and retention, and by identifying ways to manage/mitigate known and unknown risks.

Experience and Expertise - Online Surveys/Web Surveys

Quantisoft has extensive experience in the areas of:

Employee surveys, customer surveys, IT customer surveys, risk surveys and other types of assessments

Designing online surveys and paper surveys
Conducting/administering surveys
Analyzing survey results
Communicating survey results
Developing and implementing survey action plans

Consulting and Technology

Performance improvement consulting
Business metrics
Productivity improvement
Quality and customer service improvement
Human Resources management
Risk assessment
Technology development
Database management
Operations management
Business process improvement and reengineering
Business strategy

Quantisoft's online survey/web survey solutions

Employee
Surveys
Customer
Surveys
Enterprise
Assessment
Industry and
Specialty
Employee
engagement
surveys
Customer
satisfaction
surveys
Enterprise
risk
management
surveys
Municipal
opinion
Employee
satisfaction
surveys
IT customer
satisfaction
surveys
Merger &
acquisition
assessments
Law firm
Online HR
surveys
Call center
Sarbanes-Oxley
Association
member
HR Scorecard
Ethics &
compliance
risk culture
Customized
solutions to
meet your
special needs
Employee
retention
State privacy
regulation
assessments
Employee exit
interview
Contract risk
assessment
Employee
benefits
Going Green
360 leadership
Organizational
effectiveness
assessments
Sales force
surveys
Business
process
surveys

Reasons to make Quantisoft your survey company

Quantisoft has extensive survey experience and expertise.
We know the questions to ask and the way to ask them.
We work with you to optimize the response rate.
Your employees will be confident that their responses are anonymous when you use Quantisoft, an independent survey company.
You receive comprehensive "easy to read and understand reports" very quickly, eliminating your need to spend days creating useful reports when you use self service online survey software.
Quantisoft is proactive and highly responsive throughout the survey process.
Optional - We analyze your survey's results and provide you with an executive summary report that includes a summary of the findings, recommendations for action (action plan), benchmarking comparison of your results and presentation meeting with your senior team. Our "outside" analysis and recommendations are objective and unbiased, based on extensive experience without possible biases and constraints that sometimes limit the benefits of surveys when conducted and analyzed in-house. We also provide follow-on consulting support as needed to help you implement the changes identified in your surveys.
Our pricing is very affordable. The price we quote in our proposal is the price you pay. We do not nickel and dime you and charge extra for reports. Our online surveys/web surveys generate a very large payback very quickly when the findings are acted on. The question should never be "can we afford to have Quantisoft conduct our surveys?". The question should always be, "can we afford not to?".
As one of the leading online survey companies, our goal is to earn and keep your business, ensuring that your surveys provide you with the best possible information and insight from your employees, your customers and from our reports and analysis. When we conduct your surveys periodically/annually, you receive trend data comparing the current survey data with data from your previous surveys at no additional cost. Conducting online surveys/web surveys periodically is a highly cost-effective way to measure ongoing performance and progress, and for identifying new challenges and opportunities in a fast changing and highly competitive world.

We are looking forward to talking with you about how we can help you achieve your objectives.