Stop guessing and
start knowing!
Conduct surveys and find answers.
We help you discover the
solutions your future needs!
(201) 259-6172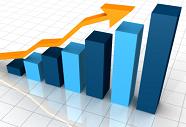 Quantisoft's Online Surveys/Web Surveys:
"What Gets Measured Gets Done"

Employee surveys, customer surveys, IT customer satisfaction
surveys, risk surveys and other assessments identify change
opportunities for achieving breakthrough bottom line results

Who can benefit from Quantisoft's Online Surveys/Web Surveys

Manage with metrics, eliminating guesswork
Achieve breakthroughs in productivity, profit and competitiveness
Increase customer satisfaction and retention rates
Identify what customers really want
Gather actionable feedback in the direct wording of customers and employees
Increase employee performance and track performance trends
Pinpoint and quantify hidden problems and opportunities
Ensure performance and value of outsourced and internal services
Validate that your other metrics are tied to your customer value proposition
Conduct cost-effective surveys

Benefits of Online Surveys/Web Surveys Conducted by Quantisoft

Low cost…Quantisoft's surveys are highly cost-effective, providing a very strong payback.
100% accurate results…Web survey respondents provide their responses directly…no data entry, interpretation or editing errors possible.
Outside objective survey process and results…You are guaranteed that the survey results are confidential. Survey recipients are more likely to respond to the survey because it is being conducted by an outside company. Individual responses are not identified for the customer company.
Fast turnaround…You get the survey results within three days after the survey response time period is closed.
Convenience for survey respondents…Survey respondents receive an e-mail with the survey URL…surveys can be completed when the respondent has the time to do it, day or night.
Gather comments and ratings for each survey question…Comments provide the specific information you need to pinpoint needed action.
Survey results reports provide the information and insight you need…in graphical and tabular format, sorted by demographic characteristics of survey respondents. Separate reports present survey comments for each survey question.
Responsive…We differentiate our survey services through our responsiveness, attention to detail, experience, low cost and clear reports that can be turned into action.
Survey responses are anonymous…As an outside survey company, we guarantee anonymous responses, encouraging survey participation and honest feedback and suggestions.